Pastor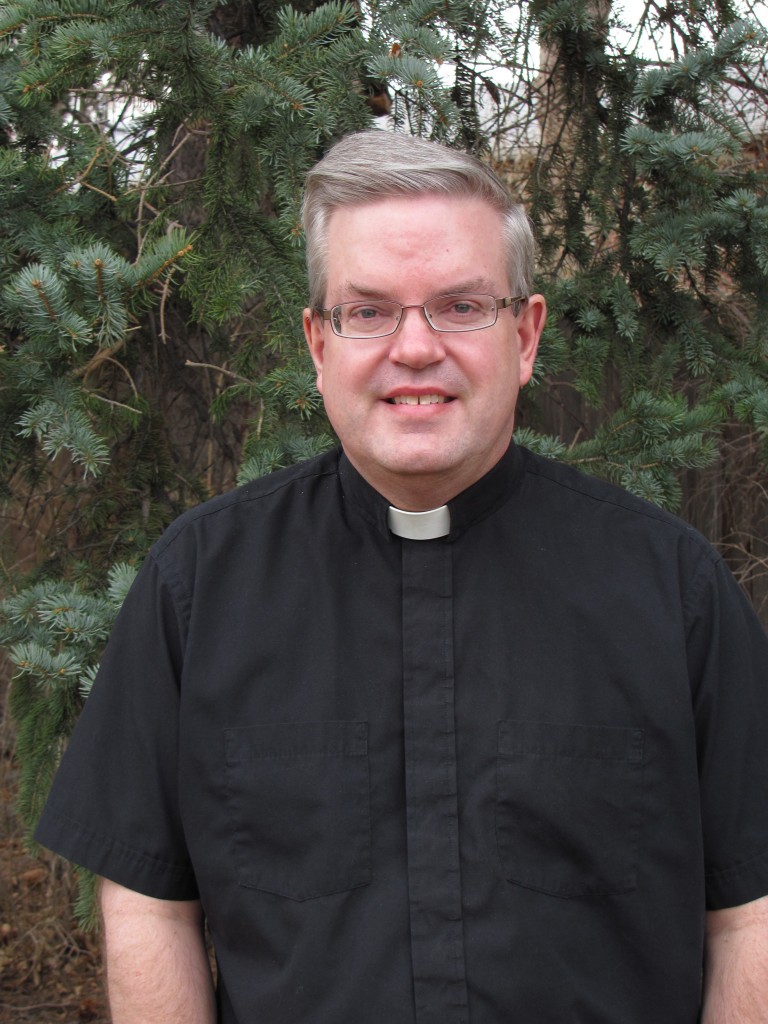 You wouldn't go out of the way to make
things harder for yourself, would you?
If you've got a lawn that's going to need
raking sometime this month, you wouldn't
first go around to your neighbors' yards
and collect all their leaves and then dump
them on your own lawn so that you'll have even
more to rake, would you?
No, of course not! That would be silly!
Back in September, I remember explaining to you why there's a music
stand just up to the left of the altar. It's because our theme this fall is "How Can I
Keep from Singing?" which, of course, comes from the hymn "My Life Flows on
in Endless Song" (#763 in the ELW). And THAT'S meant to remind us of a sense of
thanksgiving and celebration as we celebrate 60 years together as a congregation.
I said that we planned to make this whole season about gratitude and celebration.
And that's all well and good, but, honestly, some of the readings we have
ahead of us this month are enough to make you want to put the brakes on the
whole celebration thing. Strong words from Jesus on marriage and divorce (Oct.6/7); "How hard it will be for those who
have wealth to enter the kingdom of God!" (Oct. 10/11); a warning to followers not to strive too much to be great in the
world's terms, for true greatness can only be found in the midst of service (Oct.20/21). It's going to be a month full of
Jesus' teaching, but some of that teaching is probably going to challenge us.
Is that going to make our celebratory tone a little harder to achieve? Have we already found
something that's going to keep us from singing?
Not necessarily! I think we're all aware that there are some challenging teachings
in all the gospels, and that we're going to run into
most of them in the lectionary quite regularly. And we know (or, at least, I hope
we do) that when they come up, the best way to deal with them is not to ignore
them and hope they go away. Sometimes, you just need to listen
to these things, to take them seriously, and, where you can, ask God to help you
make it better. Because we all fall short of where we're supposed to be. And pretending
otherwise isn't going to do anyone any good.
But for all that, this is the month when we also get to hear these words: "So, if the
Son makes you free, you will be free indeed" (Oct. 27/28). Although we are always
going to find ourselves challenged by some of Jesus' words, we are also, perpetually,
among those whom he has set free. As Martin Luther reminds us, we are
set free for service. And God is always calling us to renewal. As a set-free and
called-to-renewing people, we have plenty of reasons to celebrate.
We can even keep on singing!
Wishing you a joyous October!
Peace and love,
Pastor Jim