Holy Week Services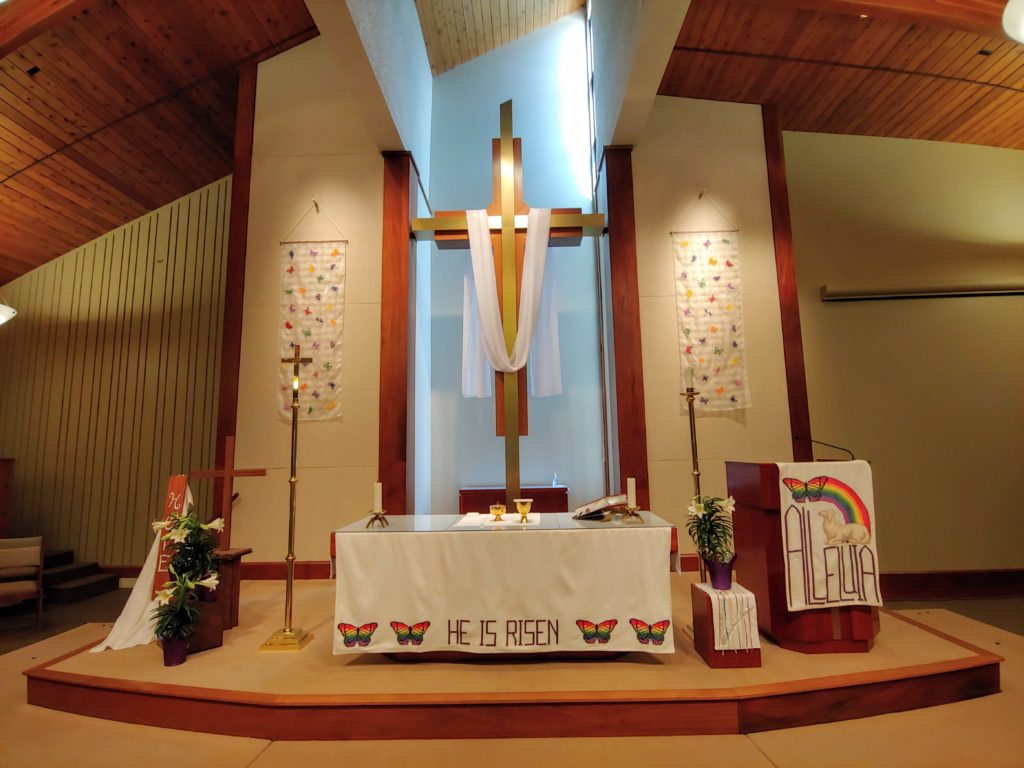 This Holy Week will certainly be one we will never forget. In a time where we are forced to maintain "social distancing" to stay healthy, we are comforted by the fact that we are always together in Jesus Christ! This week we solemnly meditate on the incredible sacrifice our Lord has made for us and celebrate Christ's triumphant resurrection!
We have recorded a special Easter service at Our Savior's that will be available on our YouTube page at 8:30 am on Easter Sunday: https://www.youtube.com/channel/UCsZtRIWOPRx5nqEy-QwLoGg
Please celebrate with us!
Additionally, we have joined with our fellow Topeka ELCA churches to record three services for this week. These services can be viewed at https://www.facebook.com/1stlutherantopeka/ at the dates/times below:
Maundy Thursday (April 9) 7 pm
Good Friday (April 10) 7 pm
Easter Vigil (April 11) 8 pm
Easter Sunday (with First and Trinity) (April 12) 10 am
If you can't make these services live, they will also be available on YouTube after the conclusion of the services: https://www.youtube.com/channel/UC4xPwmMxupJE-FiSH78M2HQ
Finally, please find attached a few different activities for the family as well as the bulletins we would have used this week at Our Savior's.
Until we can worship together physically again, we'll continue to worship together spiritually through our Lord and Savior, Jesus Christ!